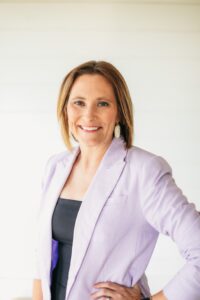 Ashley Towe- President 
Ashley is originally from Arkansas but moved around as a kid before settling in Lawton, Oklahoma the summer before her 3rd grade school year.  She is a graduate of Eisenhower High School.  She went on to Oklahoma State University where she obtained her Bachelor of Science Degree in Human Environmental Sciences with an Option in Dietetics.  Following school, Ashley moved back to Lawton to begin practicing as a Registered Dietitian.  She practiced in Southwest Oklahoma for close to 8 years before making the change to become a stay at home mom.
Ashley is also actively involved in PTA and the children's ministry at her local church.  She is married to her husband, Michael, and has 2 wonderful children.  In her free time, she likes to travel, bake, and run.  She is currently pursuing a goal of running a full marathon in all 50 states, 42 more to go.
Ashley joined the Junior League of Lawton in 2018.  Junior League has given her the opportunity to develop a strong bond with other women who also want to better our community.
Shelby Brittain- President Elect
Shelby was born and raised in Lawton and graduated from Cameron University with with a degree in business in 2013 and went on to graduate with her Masters in Business Administration in 2015. She began her career with Arvest Bank in 2011 and is currently their Commercial Loan Assistant Supervisor. She is also a member of the Lawton Public School Foundation Board, CASA of SWOK Board, the Comanche County Memorial Hospital Starlight Committee, the United Way Blue Tie Gala Committee, the Arts for All Gala Committee and the Lawton Firefighters Association Golf Tournament committee. She graduated from Leadership Lawton, Class 32, in June of 2023.
Shelby joined Junior League of Lawton in 2018 and has enjoyed serving her community and making life long friendships with others who enjoy doing the same.
In her free time she enjoys traveling and spending time outside with her family. She is married to Mitchell, a fireman, and they have a son, Calaway and two dogs, Remi and Mollie.
April Campbell- Vice President of Finance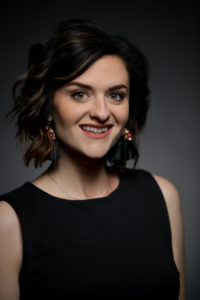 Ashley Ghrayyeb- Secretary 
Ashley Ghrayyeb was born and raised in Lawton and is proud to raise her family in this community. She is married to Daniel Ghrayyeb and together they have two daughters, Molly and Annie. Ashley is a Pre-K teacher at Crosby Park Elementary and is a former Teacher of the Year for Lawton Public Schools. Some of Ashley's other accomplishments include being the recipient of the LPS Extra Mile Award, Champion for Children, Cameron University's Outstanding Young Alumni, and the Masonic Fraternity of Oklahoma's Teacher of Today. Ashley is a member of Junior League of Lawton, an executive board member of the Lawton PTA, and an Auxiliary Member of Ambucs.
Paige McLaughlin- Vice President of Sustainer Relations 
Megan Scott- Vice President of Community Involvement 
Megan Scott was born and raised in Oklahoma, She graduated from Oklahoma State University in 2010 with a bachelor's degree in Apparel Design. While attending OSU, she worked at Eskimo Joe's Clothes in Stillwater, OK where she met her husband Mark. Megan married and moved to Lawton in September 2011. She worked as manager at Wooden Nickel @ Edward's here in Lawton from October 2011 through December 2016, where she met many wonderful local community members. Megan and Mark have two children George and Caroline. Since working at Edwards, Megan has been a homemaker, she enjoys spending time with her family, exercising, planning parties and volunteering in the community. Megan and her family are active members of First Baptist East Church here in Lawton. Megan has been a member of Junior League since 2022.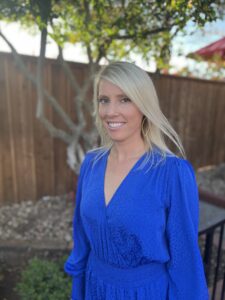 Caroline Fox- Vice President of Membership