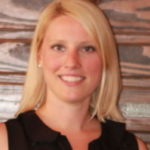 Caroline Fox – President
Caroline Fox was raised in Missouri, educated in Texas, and is now calling Oklahoma home. She received both her bachelors and masters in Special Education at Texas Christian University. Caroline is currently a special education teacher in Lawton Public Schools. She joined the Junior League of Fort Worth, Texas in 2013 where she worked with Fort Worth Independent School District and the local Woman and Children's shelter.
She transferred to the Junior League of Lawton in 2015. Being a Junior League member has not only afforded her the opportunity to cultivate genuine friendships but also to get hands on with the needs of her local community.  She has previously served as President and VP of Community Relations.
In her free time, Caroline enjoys traveling with her husband, playing golf, tennis, and playing with her two dogs. She has a son Edward who is her biggest joy. She especially loves spending time with the girls at Parker Pointe and getting to know members in the community with a heart for service.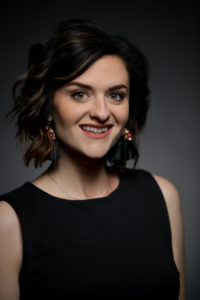 Ashley Ghrayyeb- President Elect
Ashley Ghrayyeb was born and raised in Lawton and is proud to raise her family in this community. She is married to Daniel Ghrayyeb and together they have two daughters, Molly and Annie. Ashley is a Pre-K teacher at Crosby Park Elementary and is a former Teacher of the Year for Lawton Public Schools. Some of Ashley's other accomplishments include being the recipient of the LPS Extra Mile Award, Champion for Children, Cameron University's Outstanding Young Alumni, and the Masonic Fraternity of Oklahoma's Teacher of Today. Ashley is a member of Junior League of Lawton, an executive board member of the Lawton PTA, and an Auxiliary Member of Ambucs.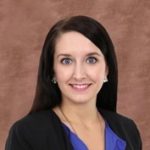 Laura England Ross – VP of Finance
Laura is a native of Smithville, Tennessee and graduated from Tennessee Technological University in Cookeville, Tennessee in 2007 with a degree in biochemistry. She went on to graduate from the Southern College of Optometry in Memphis, Tennessee in 2011 with a doctorate. Following school Laura moved to Oklahoma City, Oklahoma to complete a residency in ocular disease and ocular surgery through Northeastern State University College of Optometry. She moved to Lawton in 2012 to begin her career as an optometrist and currently practices at Complete Eye Care. She is also a member of the Chamber of Commerce, Young Professionals of Lawton, the American Optometric Association, and the Oklahoma Association of Optometric Physicians.  
Laura joined Junior League of Lawton in 2017 and has enjoyed meeting and spending time with like-minded people who want to positively impact the local community. 
In her free time she enjoys traveling with her family, exercising, watching sports, and cooking. She is married to Brandon, and they have a son, Charles, a baby on the way and two dogs, Hans and Nigel.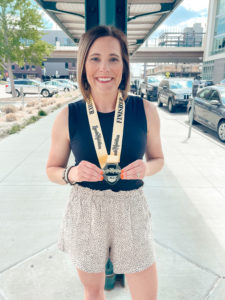 Ashley Towe- VP of Sustainer Relations
Ashley is originally from Arkansas but moved around as a kid before settling in Lawton, Oklahoma the summer before her 3rd grade school year.  She is a graduate of Eisenhower High School.  She went on to Oklahoma State University where she obtained her Bachelor of Science Degree in Human Environmental Sciences with an Option in Dietetics.  Following school, Ashley moved back to Lawton to begin practicing as a Registered Dietitian.  She practiced in Southwest Oklahoma for close to 8 years before making the change to become a stay at home mom.
Ashley is also actively involved in PTA and the children's ministry at her local church.  She is married to her husband, Michael, and has 2 wonderful children.  In her free time, she likes to travel, bake, and run.  She is currently pursuing a goal of running a full marathon in all 50 states, 42 more to go.
Ashley joined the Junior League of Lawton in 2018.  Junior League has given her the opportunity to develop a strong bond with other women who also want to better our community.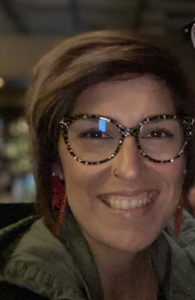 Crystal Morgan- Secretary
Hi my name is Crystal Morgan. I was raised in Lawton. I'm married with 5 kids. We have a cute, fluffy golden doodle named Bash. I am a SAHM and run small businesses. I joined Junior League in 2019. I love meeting new people and serving our community.